North America's most influential banking and payments event
September 16-17 2024 | The Westin Chicago River North
Designed by banks, for banks.
With banking & payments leaders across the USA and Canada making up the lion's share of the audience, MoneyLIVE North America is the banking conference where you can uncover transformational strategies that leave the competition behind.
C-LEVEL, DIRECTOR, VP, HEAD OF
"Flawlessly executed experience that provided me with a wealth of knowledge, networking opportunities, and relevant insights that are immediately actionable."
Vice President, Customer Strategy, Regions Bank
MoneyLIVE North America 2023 was was one to remember, check out this year's highlights…
Taking part in a fireside chat, fielding a chair or participating in a panel discussion alongside industry leaders are just some of the thought-leadership opportunities for you to showcase your insight and expertise.
You want to ensure your brand is front of mind with senior players in the banking and finance world. Using multiple channels across MoneyLIVE, we have the megaphone to tell your story and increase visibility of your brand.
We get industry leaders, you form lasting connections with those who have genuine buying power. From 1-2-1 meetings via a VIP concierge, to bespoke roundtables, the opportunities are endless.
Scroll for more trending_flat
Headline Sponsor
Gold Sponsors
Silver Sponsors
Bronze Sponsors
Association Partner
Media Partners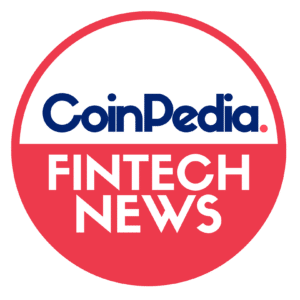 Sponsorship Opportunities
MoneyLIVE North America will bring together key stakeholders from across retail banking and payments.
As a solutions provider, MoneyLIVE North America is the place to connect with finance leaders where there will be lots of opportunities to facilitate collaboration, develop robust strategies and keep the wheels of innovation turning.
Our main focus is making sure that the banks are in the room and that we put senior decision-makers in front of your sales team.
There are a range of ways to be involved with the banking conference, from thought leadership sessions, to hosting private events.
Don't just take our word for it! 
Here's what our MoneyLIVE series sponsors had to say…
"MoneyLIVE North America works very closely with their clients and successfully delivered key 121 meetings with senior decision makers at large financial institutions at the event. Our metrics and ROI following the event have been excellent."
Senior Director, Global Field Marketing, IDVerse
OUR NORTH AMERICA ADVISORY BOARD
We meant it when we said this was a banking conference designed by bankers for bankers.
Our advisory board will help to steer 2024's agenda to reflect the most pressing issues in the market.
Brian Luciani
Head of Rise New York, Barclays
Susanne Frame
Director, Global Content Experience, Scotiabank
Benjamin Maxim
Chief Digital Strategy and Innovation Officer, MSU Federal Credit Union
Sumit Arora
Senior Vice President, Enterprise Payments Strategy, Wells Fargo
Hugh Shannon
Director, OakNorth Bank
Frederico Padilha
Head of Digital Strategy, Capital One
Ben Fish
Head of New Product Development, Partnerships, Citizens Bank
Harman Johal
Senior Vice President, Market Leader - Texas & Illinois, US Bank
"If you're serious about banking and payments transformation, MoneyLIVE North America is a must-attend event. It provides unparalleled insights and high-impact networking."
Former VP Technology Transformation, USAA
Tim Welsh
Vice Chairman, Consumer and Business Banking, U.S. Bank
Mark Parker
Executive Vice President, Head of Operations, TD Bank
Kelly Dearwester
Chief Data Officer, Old National Bank
Rodney Hood
Eleventh Chairman and current Board Member, National Credit Union Administration
Anil Choudary
Chief Technology Officer, Alliant Credit Union
Doug Villone
Head of Cards and Partnerships, Barclays
Corey Oreskovich
Chief Marketing Officer - Commercial, Corporate & Institutional Division, Truist
Kristy Duncan
Founder & CEO, Women in Payments
Follow us
For industry updates and live speaker announcements
60%
C-level, Director, VP or Head-of level
60%
Financial institutions
"MoneyLIVE North America 2023 was a stellar conference experience – ranging from the riveting discussions and depth of financial industry insights shared to the diversity of attendees."
Chief Compliance Officer, General Bank of Canada
A senior banking audience
Meet with a senior audience made up of over 60% banks with over 60% attendees with job titles at C-level, President, Director, VP or Head-of level.
A mix of networking opportunities
Connect with fellow senior banking leaders through:
Roundtables and workshops
1-to-1 VIP meetings
2 parties
Matchmaking app
Thought-provoking insights
Thematically focused sessions are structured to provide maximum insights from the cutting-edge of banking and payments. Hear how leading banks and innovative FinTechs are responding to exceptional technological and socio-economic challenges.
"MoneyLIVE was a flawlessly executed experience that provided me with a wealth of knowledge, networking opportunities, and relevant insights that are immediately actionable."
Vice President, Customer Strategy, Regions Bank
The more you buy, the more you save
Group of 5+
Financial Services*
---
Save 20% on tickets when you book a group of 5+
Group of 3+
Financial Services*
---
Save 15% on tickets when you book a group of 3+
Group of 3+
Standard*
---
Save 15% on tickets when you book a group of 3+
Book before March 29 for an Early Bird discount
Tickets include:  ✓ 2 days of content ✓ Access to the virtual networking app
✓ Catering, including lunch and refreshments ✓ Our best ever After Party
Your Order
You haven't added any tickets yet!
Buy Tickets
"One of the most insightful conferences for the banking and payments industry."
Director of Technology, PNC
MoneyLIVE has over 30 years' experience in banking & payments conferences, including Europe's most senior banking & payments event, MoneyLIVE Summit, held in London.
MoneyLIVE is a brand name of MarketforceLive, which organises 15+ events globally each year, including Insurance Innovators USA.
Webinar – The future of CX in banking: towards end-to-end digital experiences
Watch Now
Tune into this webinar to hear innovation leaders from top banks discuss the strategies they need to adopt to enhance the digital customer journey, bringing speed and ease to the fore.
Interview – The open data revolution: a US perspective
In conversation with Anil Choundary, CTO, Alliant Credit Union
Read now 
From the benefits of democratising data for better decision-making and transparency, to embracing open APIs to tap into the opportunities for innovation, get your sneak preview of Anil's thoughts in this exclusive interview!