Innovation ignited.
Europe's most senior banking and payments event.
6-7 March 2024 | QEII Centre, London
2023's event sold out, so secure your tickets now!
MoneyLIVE Summit sets the agenda for the future of banking and payments.
Hosted in the FinTech capital of the world, MoneyLIVE Summit is the global payments and banking event bringing together industry leaders at the top of their game. This is where ground-breaking partnerships are forged, where innovation is accelerated and where the brightest ideas are born.
C-LEVEL, DIRECTOR, VP, HEAD OF
"An unmissable event for those serious about banking and payments transformation."
Global Head of Strategy & Innovation, ING
Event speakers
Take a look at who's speaking at this year's banking event.
David Lindberg
Chief Executive Officer, Retail, NatWest Group
Jayne Opperman
Chief Executive Officer Consumer Relationships, Lloyds Banking Group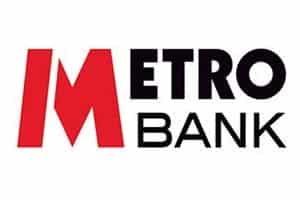 Daniel Frumkin
Chief Executive Officer, Metro Bank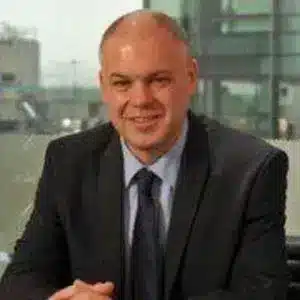 David Geale
Director of Retail Banking, Financial Conduct Authority
Saif Malik
Chief Executive Officer, UK, and Regional Head of Client Coverage, UK & Europe, Standard Chartered Bank
Nick Fahy
Chief Executive Officer, Cynergy Bank
Mark Mullen
Chief Executive Officer, Atom Bank
Sujata Bhatia
Chief Operating Officer, Monzo
Who attends
Check out who will be at this year's banking event.
Join us for 5 stages of high-value content designed to push the boundaries of innovation and keep you ahead of the competition. If you're working on open finance, the platform economy, payments innovation, sustainability, digital currencies, generative AI, FinTech, or lending innovation, you simply can't afford to miss out.
Sharpen your strategy with exclusive take-home insights from Chief Executive Officers of NatWest, Metro Bank, Atom Bank, Cumberland Building Society, Saffron Building Society, and many others.
The global ecosystem united
Join forces with industry titans across the banking and payments ecosystem and gain unrivalled access to the visionaries driving real-world change in finance, from banks and FinTechs, to regulators and SuperApps.
The Official After Party!
Network the night away at The Official After Party – THIS is where the magic happens.
Powerful and influential conversations
Get stuck into 121 meetings, collaborative workshops, thematic roundtables and more high-impact networking activities with an audience that is made up of 60% Financial Institutions and 60% C-Level, Director, VP or Head of level.
Follow us
For industry updates and live speaker announcements
Our MoneyLIVE Summit advisory board
Our advisory board have helped to steer 2024's agenda to reflect the most pressing issues in the market.
Paul Horlock
Chief Payments Officer, Santander
Ravneet Shah
Chief Technology Officer, Allica Bank
Des Moore
Chief Executive Officer, Cumberland Building Society
Helene Panzarino
Associate Director, Centre for Digital Banking and Finance, The London Institute of Banking and Finance
Chris Hunter
Global Director of Talent Acquisition & Employer Branding, N26
Fanny Solano Agramonte
Director of Digital & Retail Regulation, Transparency and Implementation, CaixaBank
Kevin Mountford
Co-Founder, Raisin UK
Kristjan Kaar
Chief Product Officer, OakNorth Bank
More Advisory Board Members
Take a look at the hot topics at this year's banking event.
Future of banking and payments
Unlock insights from the CEOs of Lloyds, NatWest, Standard Chartered, Metro Bank and Cynergy Bank
STAGE 1
Economic climate
Future of FinTech
The global economic outlook
Savings products for a new interest rate paradigm
STAGE 2
Ecommerce and POS Innovation
Contextual commerce
The future of payments CX
From A2A to VRP
The future payments value chain
STAGE 3
The fight against fraud
The Economic Criminal Bill
Combatting APP fraud
Fraud prevention
STAGE 4: Technology forum
Resilience and security
Building a bank ready for anything
Model Risk Management
Taking resilience to new heights
North Stage: Innovation lab
FinTech Pitches
STAGE 1
Open finance
PSD3
Open ecosystems and the API economy
Open finance
STAGE 2
Payments infrastructure
Future-proofing payments infrastructure
Making instant payments a reality
Gearing up for global payments interoperability
STAGE 3
Lending strategies
Lending innovation
Breaking the trapped rental cycle
Enhancing the borrower experience
A shift in SME lending strategies
STAGE 4: Technology forum
Banking in the cloud
Building a cloud native bank
Determining your cloud strategy
North Stage: Innovation lab
Leaders of tomorrow
Visions for the future of banking and payments
STAGE 1
Accelerating the green transition
Putting sustainability at the core of transformation
Effective ESG governance and reporting
Supporting the transition to the green home
STAGE 2
Digital currencies and CBDCs
Digital Euro rollout
Tokenomics 101
Digital currencies
Preparing for the digital euro rollout
STAGE 3
Operational optimisation
Levaraging AI
Let's talk low-code, no-code
Charting the route to operational optimisation
Next generation customer experience
Hear from HSBC, Monzo, Bunq, Raiffeisen Bank, C. Hoare & Co. and more as they talk next generation customer experience
STAGE 1
Embracing the platform economy
What's next for embedded finance innovation?
Banking in the platform economy
STAGE 2
Delivering value for customers
Fostering customer loyalty and engagement
Delivering fair value
Leveraging the power of data
STAGE 3: Building Society Forum
Leveraging the benefits of mutuality
Why there is power in mutuality
Championing the value of mutuality
Defining your digital transformation strategy
North Stage
Digital ID and AML
European Digital Identity Framework
From KYC to CDD
The future of authentication in banking and payments
STAGE 1
Feeding the machine: strategies for AI supremacy
The AI gameplan
The EU AI Act
Surfing the expanding sea of data
STAGE 3: Building Society Forum
Championing member needs
Optimising channel strategies for building societies
Building a winning mobile app
The role of the branch in a time of evolving customer needs
The more you buy, the more you save
Group of 5+
Financial Services*
---
Save 20% on tickets when you book a group of 5+
Group of 3+
Financial Services*
---
Save 15% on tickets when you book a group of 3+
Group of 3+
Standard*
---
Save 15% on tickets when you book a group of 3+
Book before 8 December for an Early Bird discount
Tickets include:  ✓ 2 days of content across 5 stages ✓ Access to the virtual networking app
✓ Catering, including lunch and refreshments ✓ Our best ever After Party
Financial Institutions*
save £500
Early Bird Until 08 December
£1,199.00
+ VAT
Full Price £1,699.00 + VAT
Standard
save £600
Early Bird Until 26 January
£1,999.00
+ VAT
Full Price £2,599.00 + VAT
Your Order
You haven't added any tickets yet!
Buy Tickets
"MoneyLIVE consistently delivers the most exciting banking content and the most engaging speakers."
Head of Customer and Market Insight, Virgin Money
Scroll for more trending_flat
Headline Sponsor
Platinum Sponsors
Gold Sponsors
Silver Sponsors
Education Partner
Media Partners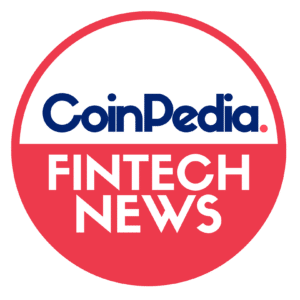 Sponsorship Opportunities
Taking part in a fireside chat, fielding a chair or participating in a panel discussion alongside industry leaders are just some of the thought-leadership opportunities for you to showcase your insight and expertise.
You want to ensure your brand is front of mind with senior players in the banking and finance world. Using multiple channels across MoneyLIVE, we have the megaphone to tell your story and increase visibility of your brand.
We get industry leaders, you form lasting connections with those who have genuine buying power. From 1-2-1 meetings via a VIP concierge, to bespoke roundtables, the opportunities are endless.
MoneyLIVE Summit will bring together key stakeholders from across the banking and payments landscape.
As a solutions provider, MoneyLIVE Summit is the place to connect with finance leaders where there will be lots of opportunities to facilitate collaboration, develop robust strategies and keep the wheels of innovation turning.
Our main focus is making sure that the banks are in the room and that we put senior decision-makers in front of your sales team.
Don't just take our word for it! 
Here's what our MoneyLIVE series sponsors had to say…
MoneyLIVE Summit 2023 was was one to remember, check out this year's highlights…
Watch on-demand with MoneyLIVE TV
Filmed at MoneyLIVE Summit 2023
Future-proofing banking
Thriving in the face of economic, digital and environmental change
Now available to stream
This webinar explores the macro trends that will shape the future of banking, and how organisations can successfully adopt a "composable banking" approach to stay ahead of the curve.
Accelerating lending innovation in the face of economic and digital change
Now available to stream
From low-code/no-code to AI-powered credit risk assessment, this webinar explores how to deliver faster 'time-to-money' lending, responding nimbly to both competitor threats and customers' changing needs.