Fighting fraud in the shifting payments ecosystem
The last year has seen seismic shifts in customer payment behaviour and drastic increases in fraud cases. With new payments architectures on the horizon, instant payments becoming the norm and contactless payments skyrocketing, the fraud landscape has never been so fast-changing. This webinar will bring together senior leaders working in financial services to shed light on the drivers behind these changes, and how analytics and new strategies can help to stem the tide of the fraud epidemic.
Niels Halse
Head of Fraud Prevention & Analytics, Danske Bank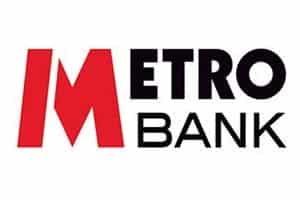 Adam Speakman
Head of Fraud & Investigations, Metro Bank
Philip Bonhard
Head of Experience Design Lead, Homes & Mortgages, Lloyds Banking Group
Sean Neary
Head of Risk Management Services, Nexi / Nets
Where have we seen the greatest shifts in customer payment behaviour to date?
EPI, NPA, and P27: what changes will they bring and what are the implications for fraud?
Instant payments, digital wallets, P2P payments: how must fraud protection respond?
Shifting towards real-time fraud prevention: how can banks make the leap?
Leveraging customer analytics to detect anomalous behaviour: understanding the opportunities and challenges
Ensuring customer understanding and trust: where is further education required?
Digging into bank's liability and responsibility: what are the key considerations?
About Featurespace
Featurespace™ is the world leader in Enterprise Financial Crime prevention for fraud and Anti-Money Laundering. Featurespace invented Adaptive Behavioral Analytics and Automated Deep Behavioral Networks, both of which are available through the ARIC™ platform, a real-time machine learning software that risk scores events in more than 180 countries to prevent fraud and financial crime.
ARIC™ Risk Hub uses advanced, explainable anomaly detection to enable financial institutions to automatically identify risk, catch new fraud attacks and identify suspicious activity in real-time. More than 30 major global financial institutions are using ARIC to protect their business and their customers. Publicly announced customers include HSBC, TSYS, Worldpay, NatWest Group, Contis, Danske Bank, ClearBank, AK Bank and Permanent TSB.